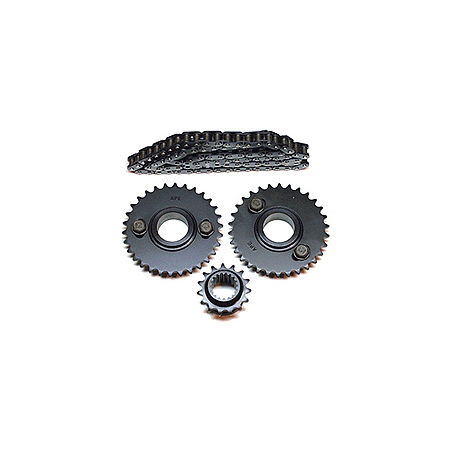 Product Details
HAYABUSA ROLLER CAM CHAIN CONVERSION -
Now replace the main weak link in the 'busa motor. A complete roller cam chain conversion for the Suzuki Hayabusa. For serious racers that can not have cam timing fluctuations and / or the risk of the oem style hy-vo cam chain breaking, this kit is the answer.
The kit contains special upper and lower cam drive sprockets, camshaft adaptors, and cam chain. Another benefit of this setup is that now longer cam chains are available for racers using the longer stroker crankshafts with tall stroker plates.
These kits require modifications to the oem front, back, and top chain guide.
HAYABUSA ROLLER CAM CHAIN CONVERSION
Price

$

360

USD

USD