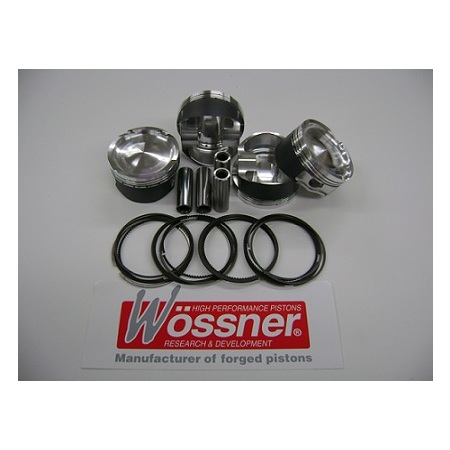 Product Details
Piston Kit, Suzuki Hayabusa, 08-22, 81mm, Std Bore
Wossner pistons, Germany's finest aftermarket forged piston and rod manufacturer, now brings German quality to America.

With over 25 years of custom piston and rod manufacturing, Wossner is deeply committed to bringing to market only the best and most accurately machined forged pistons and rods available.

Wossner's commitment to quality stems from designing racing components for top European racing teams in all types of venues to supplying the weekend racer a hop-up high compression piston, or a big bore piston to take advantage of today's high revving high horsepower engines in both automotive and motorcycle applications.

With unsurpassed quality and a commitment, Wossner will always listen to the customer as this assures you will always receive the high quality forged CNC machined components you would expect from today's top European piston and rod manufacturer. Wossner believes in continued research and development so that the end user is guaranteed to always receive the most horsepower available from a forged piston.

All pistons come balanced, gas ported, and with a moly coating on the skirts at no additional charge. Kits included Pistons, .180" wall thickness wrist Pins, Rings and Clips.
Please Note: Picture of pistons is for reference only and may not be of the actual part #
Suzuki Hayabusa, 08-22, 81mm, Std Bore
Price

$

570

USD

USD