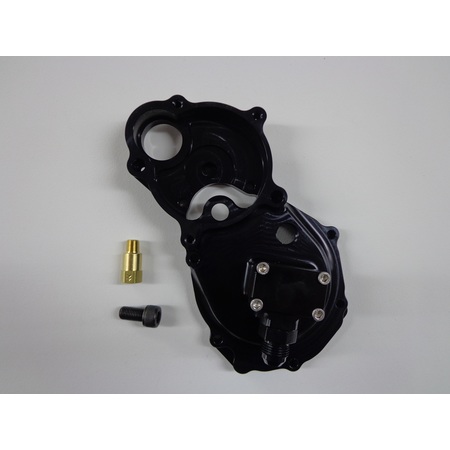 Product Details
RCC Mechanical Oil Scavenge Pump Suzuki Hayabusa (99-21)
Product Description:
Tired of installing electric turbo scavenge pumps that require wiring, plumbing into your oil pan or clutch cover, then having the electric pump fail? Then it's time for a mechanical pump that is driven off your engine!This pump uses the factory Suzuki mounting screws, and is black anodized for great looks and long lasting durability. It comes with the male -8 AN fitting shown in the picture. Customers will be responsible for lines and fitting. The pump does fit tight to the side fairing/panel, and some trimming or clearancing may be required.
 
 
Mechanical Oil Scavenge Pump Suzuki Hayabusa (99-21)
Price

$

535

USD

USD