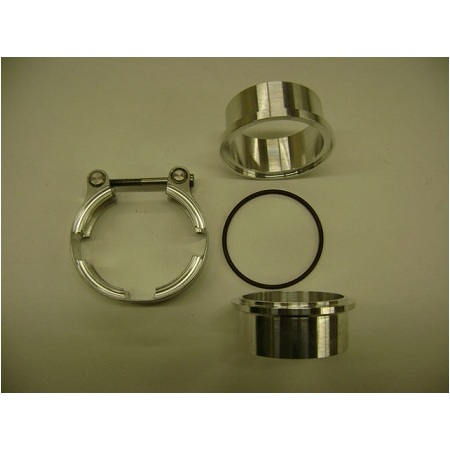 Product Details
V-Band Clamp Assembly for Charge Tube
Product Description:
This is a full billet 2.250 V-band clamp assembly used in fabricating charge tubes, eliminates the need for the ugly rubber hose connectors and hose clamps. Just weld these 2 pieces in where you would typically use the rubber hose connector. The install the o-ring and clamp. We use these in our race kits.
 
 
V-Band Clamp Assembly (2.250")
Price

$

140

USD

USD